When I come across a slow-loading website, I immediately do two things – actually three. I first throw shade (can I say that?) at our ISP, as they are so easy to blame. Then I load any other webpage, and when I see that it loads just fine, I refresh the unresponsive load page.
It's a bad experience from the start and not the right way to begin a relationship with a prospective customer.
As a web development agency, we're naturally curious as to why the offending page took so long to load. Sometimes the culprit is easy to identify (1080 videos/mega images or slow servers) and other times it isn't. Even websites that loaded fast when first launched can get bogged down over time by scripts, external libraries, bloated themes, and even poorly written code.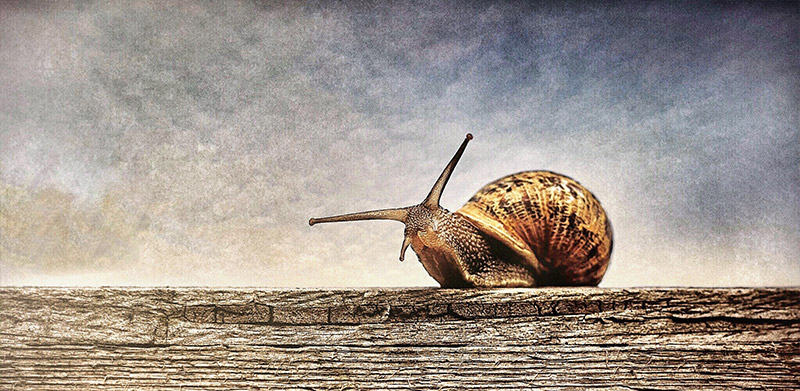 In recent years, Google has place greater relevance on page load speeds as an key SEO indicator. When is the last time your checked your page load speed? A slow-loading website (or page) can significantly hurt your search engine results.
The good news is that now Google will now tell you if you have an issue. Beginning this month Google Search Console is sending out slow page load notifications to owners of verified properties.
So what should you do?
1. Make sure your website is verified in Google Search Console (formerly Google Webmaster Tools). If it isn't, ask your IT team or agency to get that set up.
2. If your site is already verified, identify the owner. They will be the recipient of these new notifications.
3. If you receive an notification, share it with your IT team or agency. Quite often, the fixes are straight-forward and easy to fix.
—–
Peaktwo is a creative web agency for tech-driven brands. We specialize in helping accelerate the growth of SMBs and enterprise companies with a suite of marketing and web development services. Our extensive experience and strategic approach to digital projects are crucial in achieving success for our clients.
Explore our website management services, recent SaaS website design projects, or view some recent website design trends.