Canteen
Canteen serves clients across the country with their dining, coffee and vending lines of business.
Client Brief
From corporate accounting functions to managing entire databases, we've seen Microsoft Excel perform some incredibly complex tasks for organizations. Its role begins innocently enough, often a simple, cost-effective solution for a growing business. As the business grows, so do the requirements of the humble spreadsheet – cue the conditionals, macros and pivot tables. It's not sustainable.

For Canteen, we built an application to automate and streamline a large, manually-accessed database that was used to develop menu offerings for their Fortune 500 clients. This internal web application is now used every day by sales teams and account managers. The app has reduced labor time by over 20% and drastically improved the overall efficiency of the division.
Project Launch
Services Provided
Website
Colors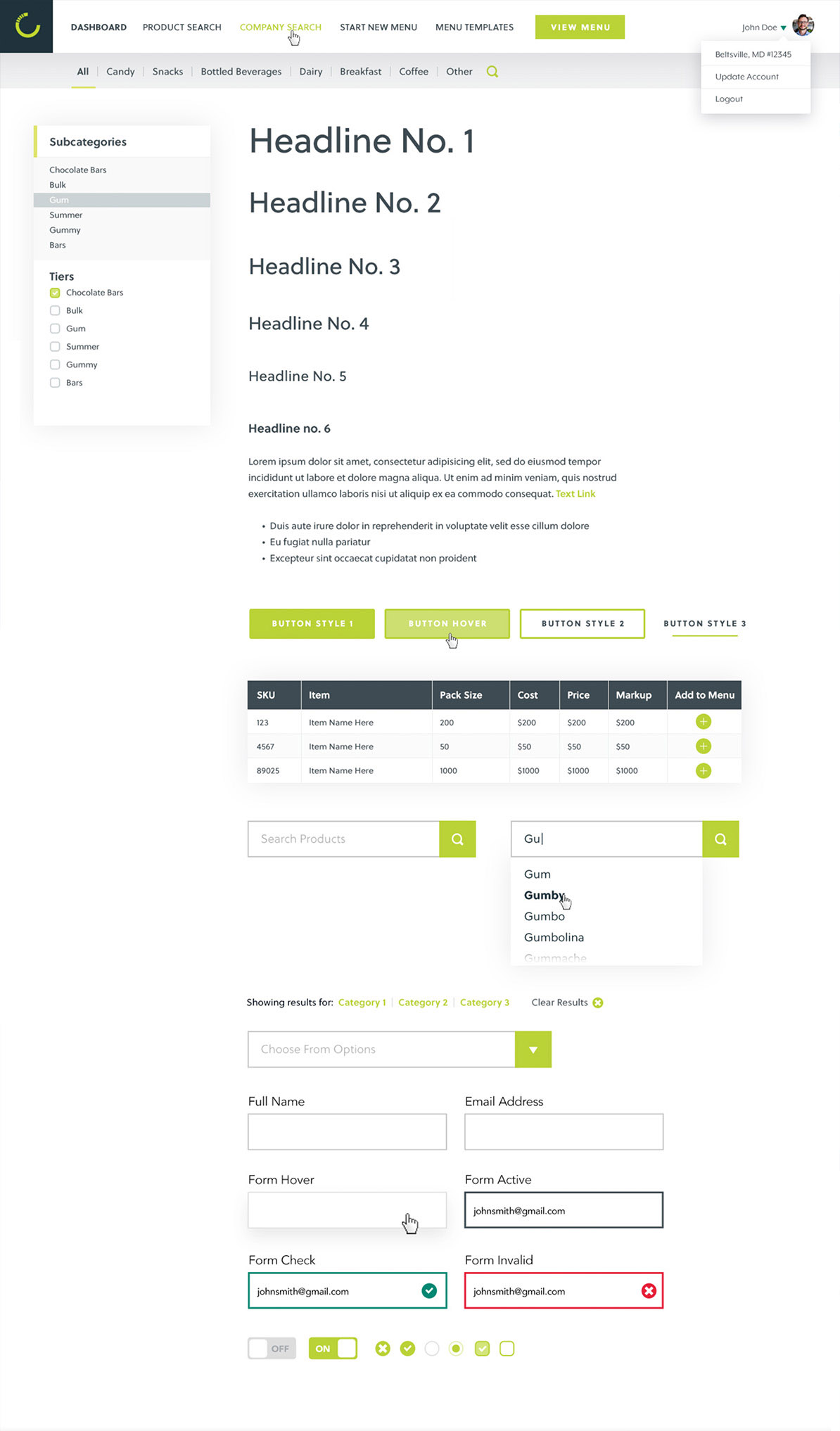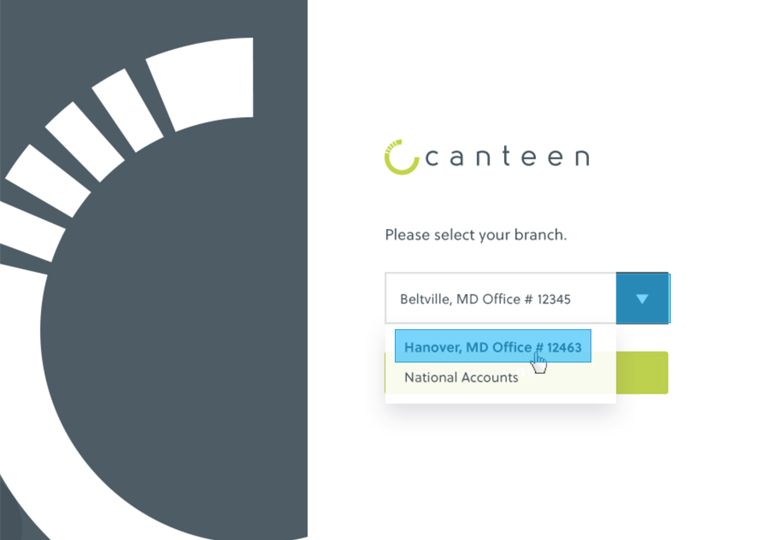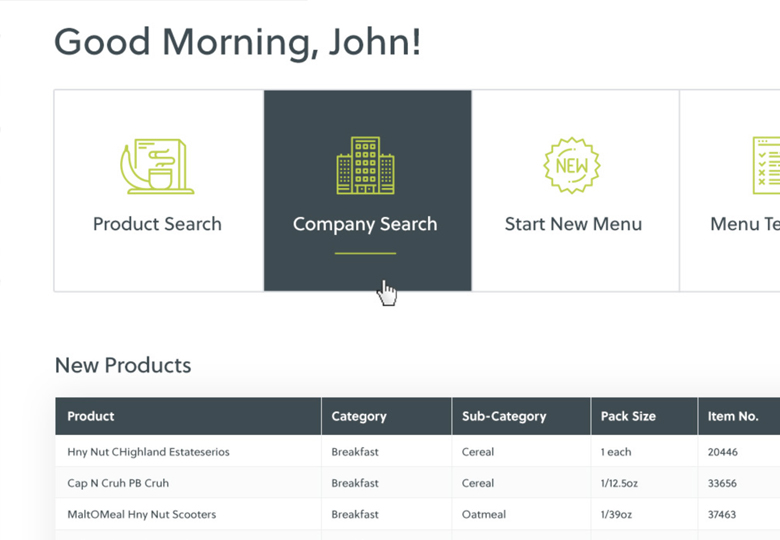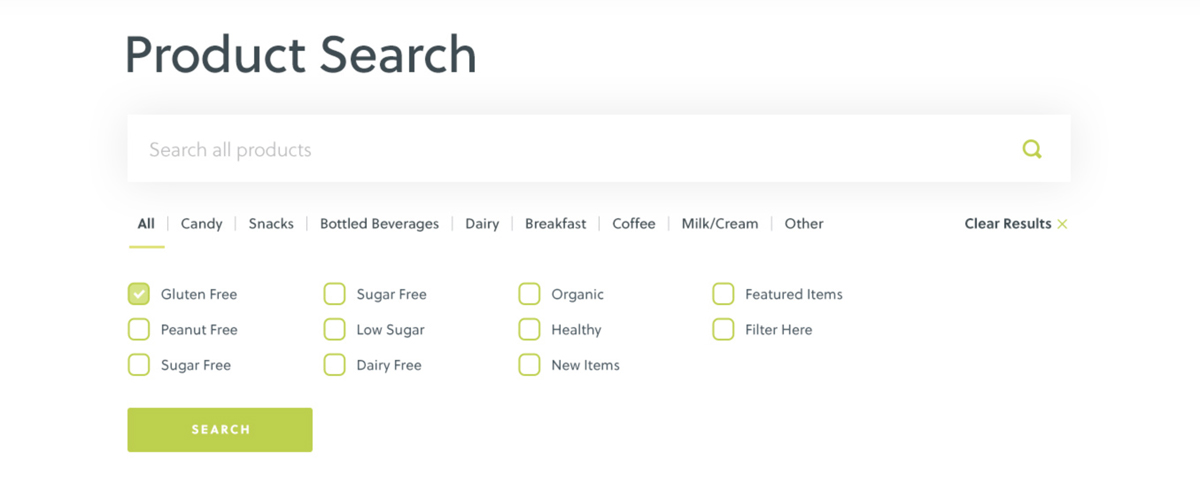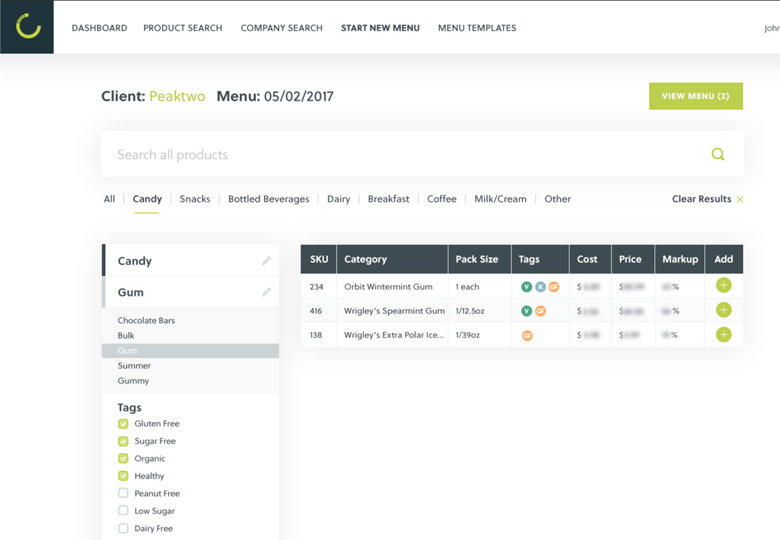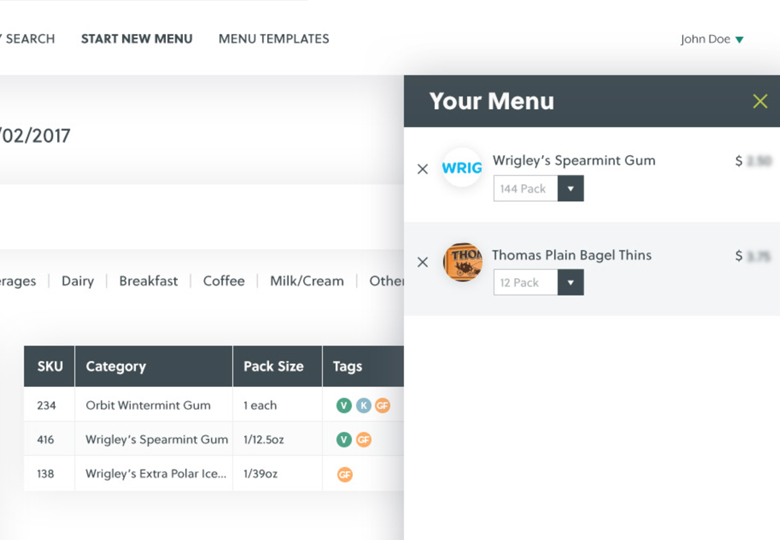 Project Highlights
What made this project interesting? Here are a few key features.
Intuitive UI/UX

Let's be real, Excel sheets and pivot tables aren't very sexy. We established an application style guide and designed a clean, professionally designed interface.

Mobile-First Design

The application would be used primary onsite with clients, most often on tablet displays, making a mobile-first approach to design a priority.

There's More...

We knew from the onset that this application would become the foundation for several additional modules. Our technology stack was chosen carefully to accommodate whatever was thrown at it.
"
They said it...
Whatever code they're using, and whatever engineers they've hired, we're getting what we wanted and more.
Their hard work and knowledge make them dev experts.
Canteen Project Lead, Division Controller