Device Magic
An industry leader in SaaS mobile form and data collection.
Client Brief
The SaaS mobile form and data collection market is a crowded space. Device Magic is proud to be an industry leader, and sustaining and growing this lead is a company priority. Each year new vendors push in and existing ones polish their pitch, making it paramount that Device Magic stays ahead of the competition.

The company's rebrand in 2021 was a celebration of their hard work and growth, and one piece of the plan to reinforce a market leadership position – a new website was another. Peaktwo helped Device Magic reimagine the web experience, with a focus on a clean, modern interface, consumer education, and one-click lead generation.
Project Launch
Services Provided
Web Design & Development
SEO
Agency Services
Website
Colors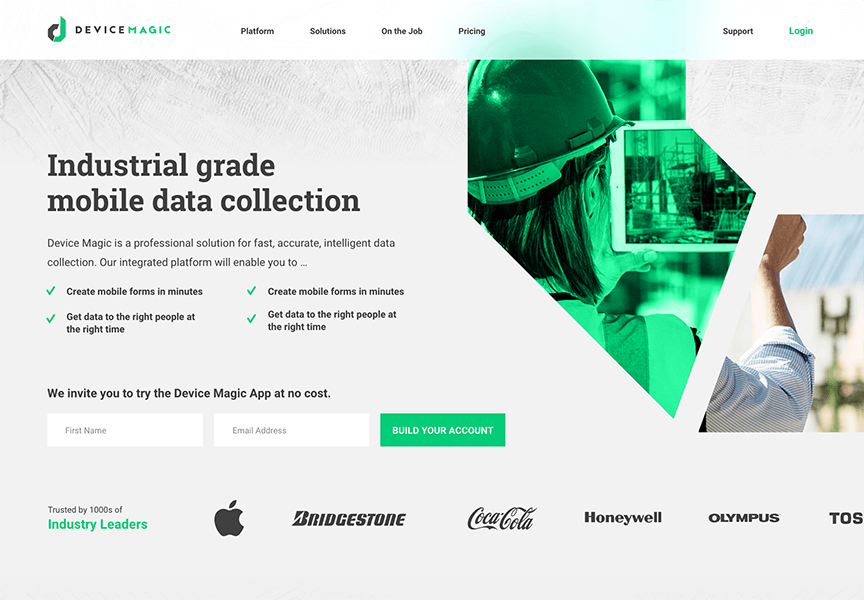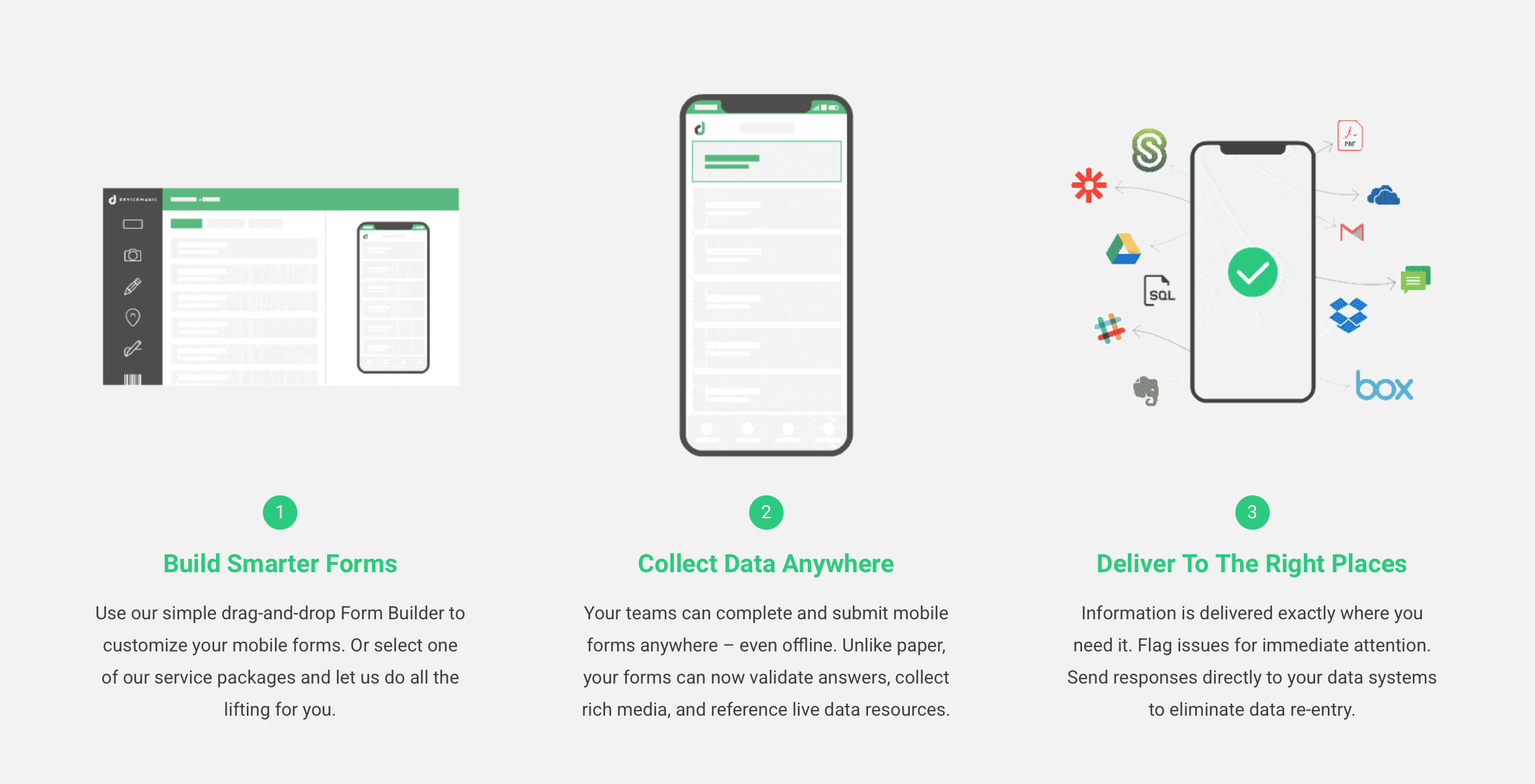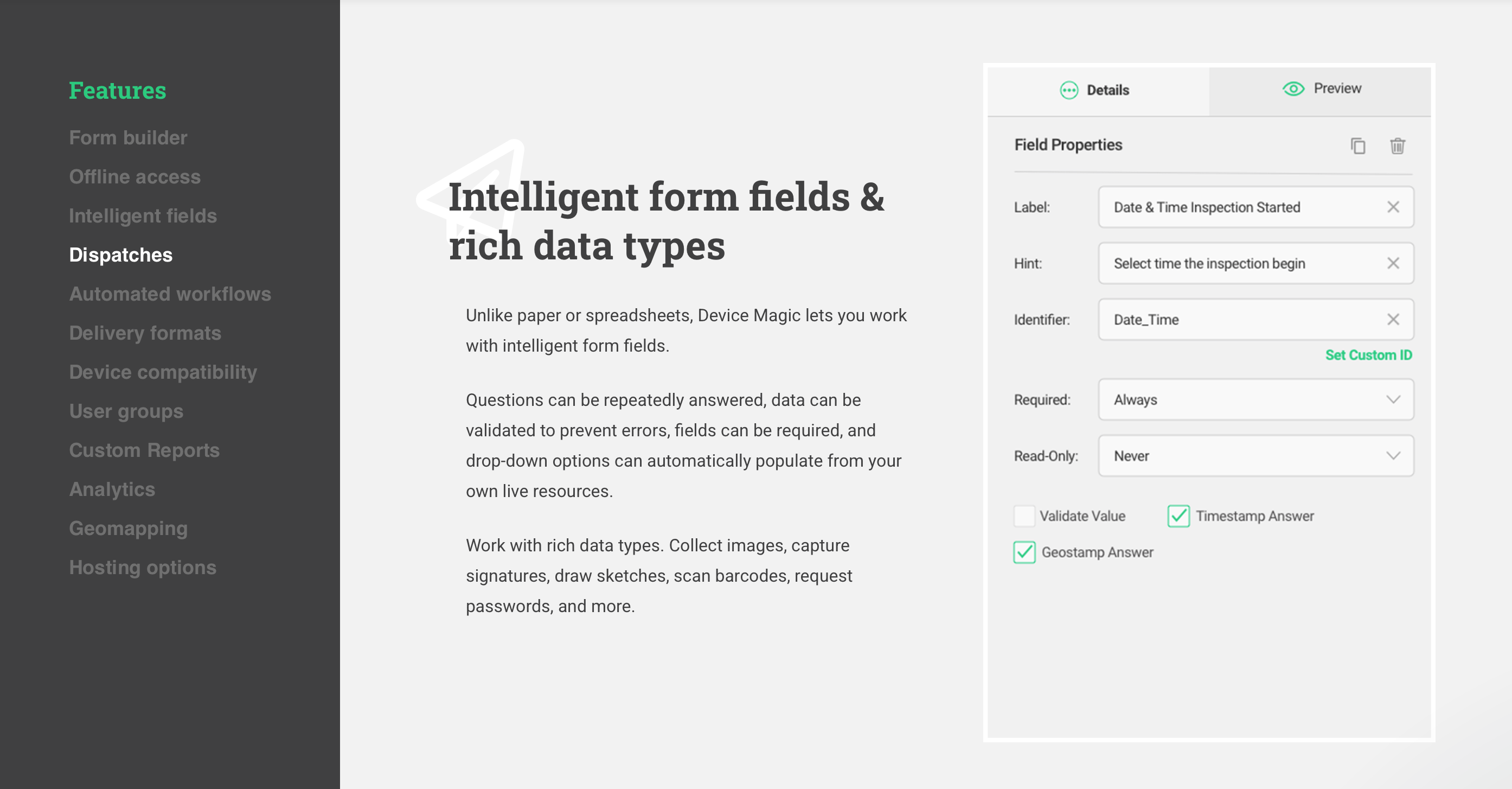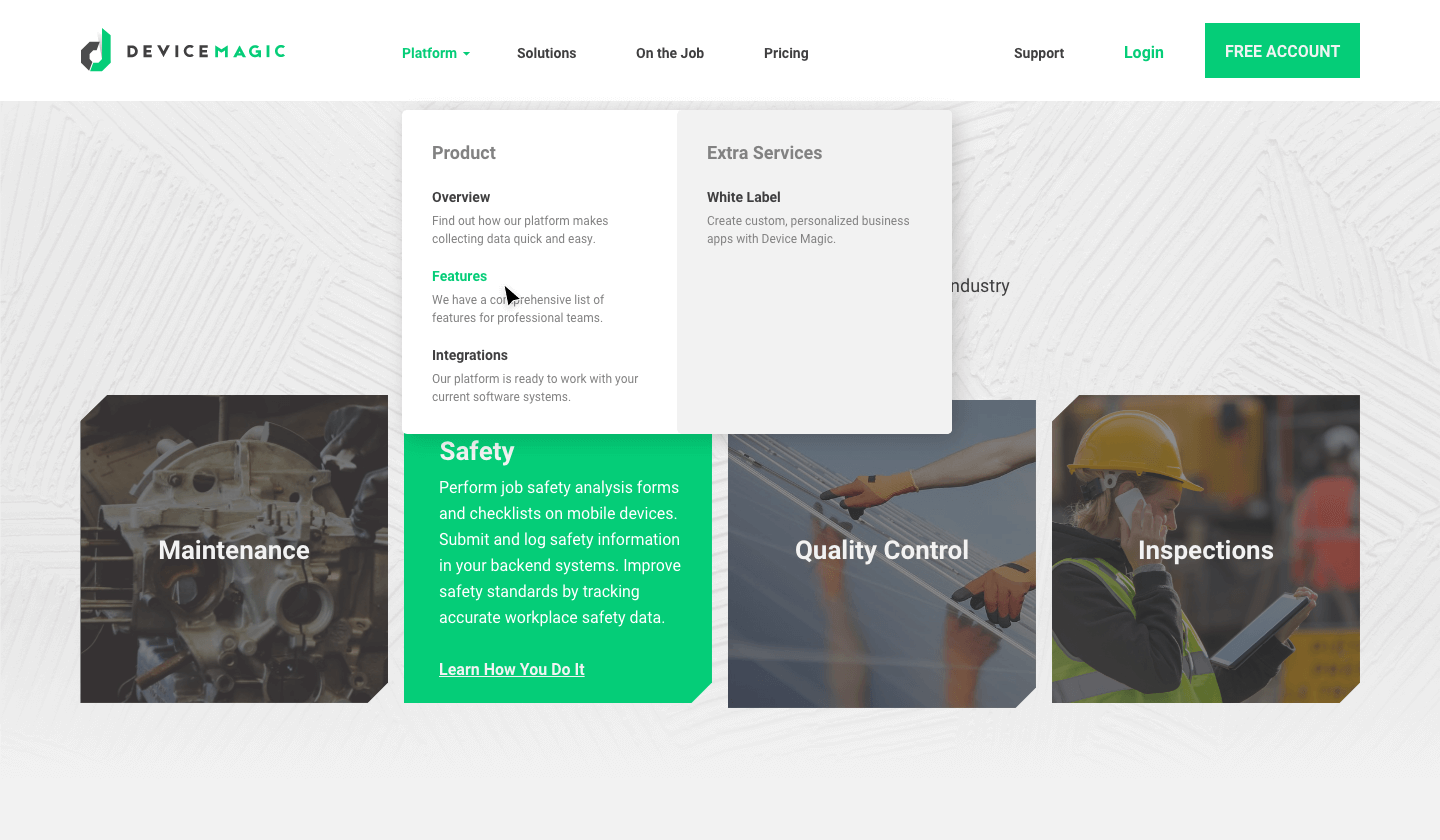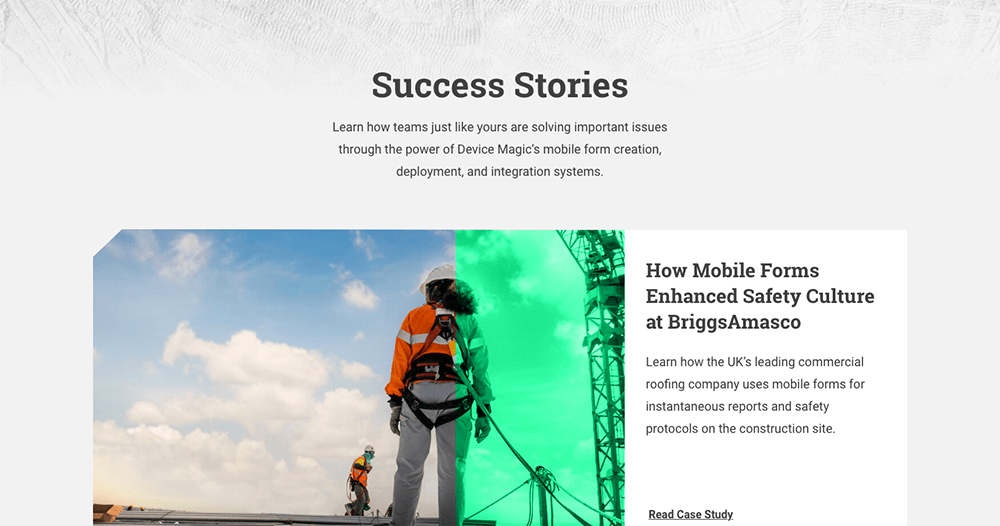 Project Highlights
What made this project so cool? Here are a few things we really enjoyed.
Know Your Users

When building websites for SaaS solutions, it's important to consider the unique buying phases of your visitors – finding, learning and choosing. This design offers three paths aligned to the phases of the customer journey: a high-level "check the box" overview of the key benefits, a deep dive into the rich feature set, and one for users ready to create their free account.

Market-Centered Design

An industrial theme was central to strongly resonate with Device Magic's target audience. The new logo was used in abstract to drive brand awareness, and an updated color palette, highlighted by a strong green, works to help Device Magic stand out in the market while reflecting the paperless technology they embrace.

SaaS, not Sassy

SaaS websites seem to fall into two categories, cluttered and dated, or modern, colorful, and over-illustrated. Our goal with Device Magic was to build a SaaS website that didn't look sassy.

Features Catalog

SaaS Product Managers are proud of their software and want to show off every feature available. The key is doing it without breaking the clean paths to conversion. For Device Magic we created a detailed Features Catalog for those users looking to peel back the onion.
"
They said it...
Peaktwo has been vital in the success of some very large and risky projects.
They possess true expertise behind every decision and have been incredibly responsive at all times. I've worked with quite a few web teams in the past, but none delivered like Peaktwo.
Ken Pittman, VP of Marketing