MomentFeed
A proximity-search platform that helps multi-location brands connect with their customers.
Client Brief
MomentFeed (now part of Uberall) was the dominant leader in proximity search and the "local-mobile" movement. The company was growing fast and the once focused offerings rapidly expanded to meet client needs. This evolution left the website in the past, creating a disconnect between what the sales team were saying the product did, and what the website was communicating.

The team came to Peaktwo looking to build an updated web experience that could both drive leads, and showcase them as industry experts. In SaaS, the first is relatively easy, positioning them as the market's thought leaders required a different approach. For this project we designed a Netflix-like media hub, taking cues from social media, to offer users a very modern approach to the traditional resource destination.
Project Launch
Services Provided
Web Design & Development
Agency Services
Managed Hosting
Website
Colors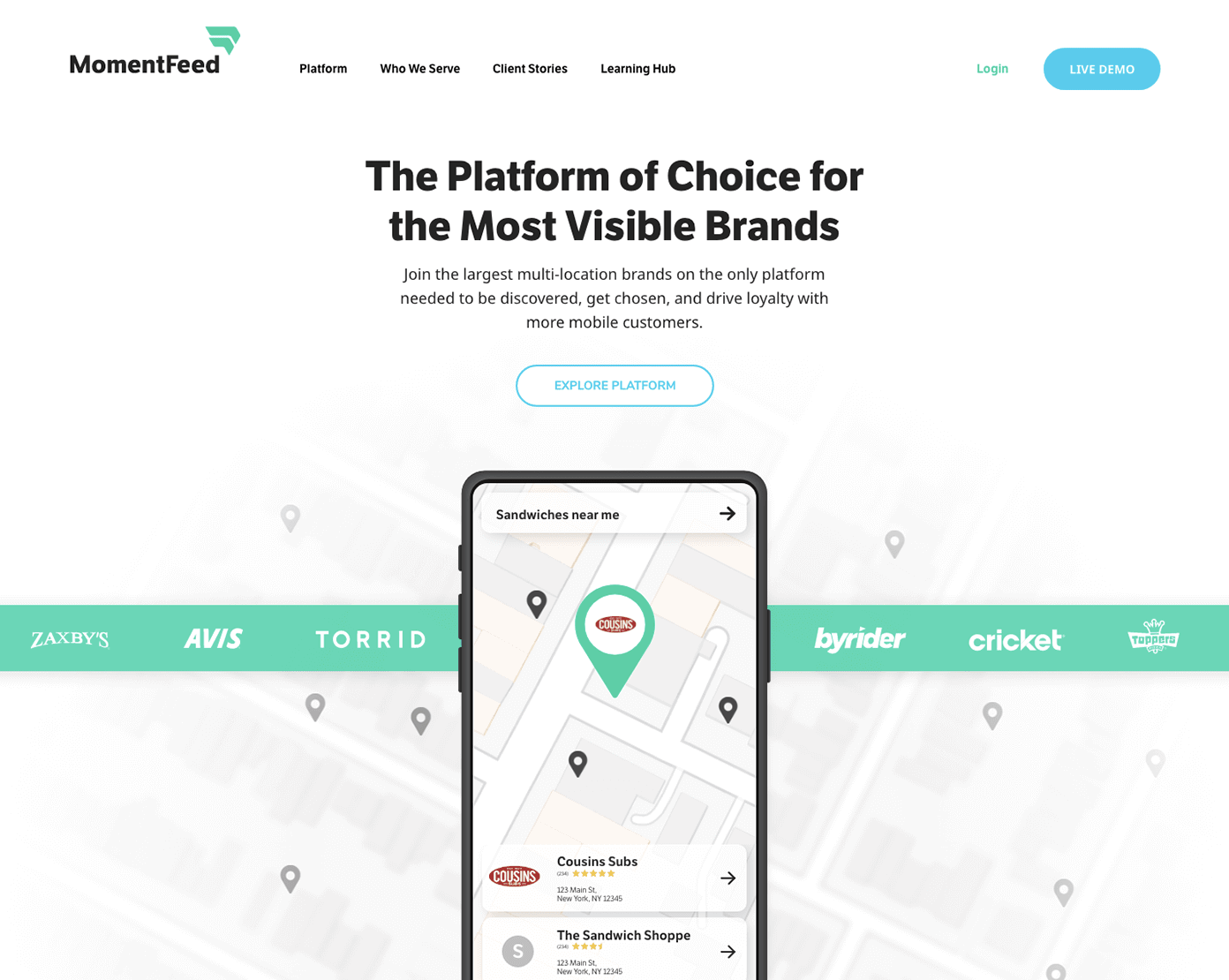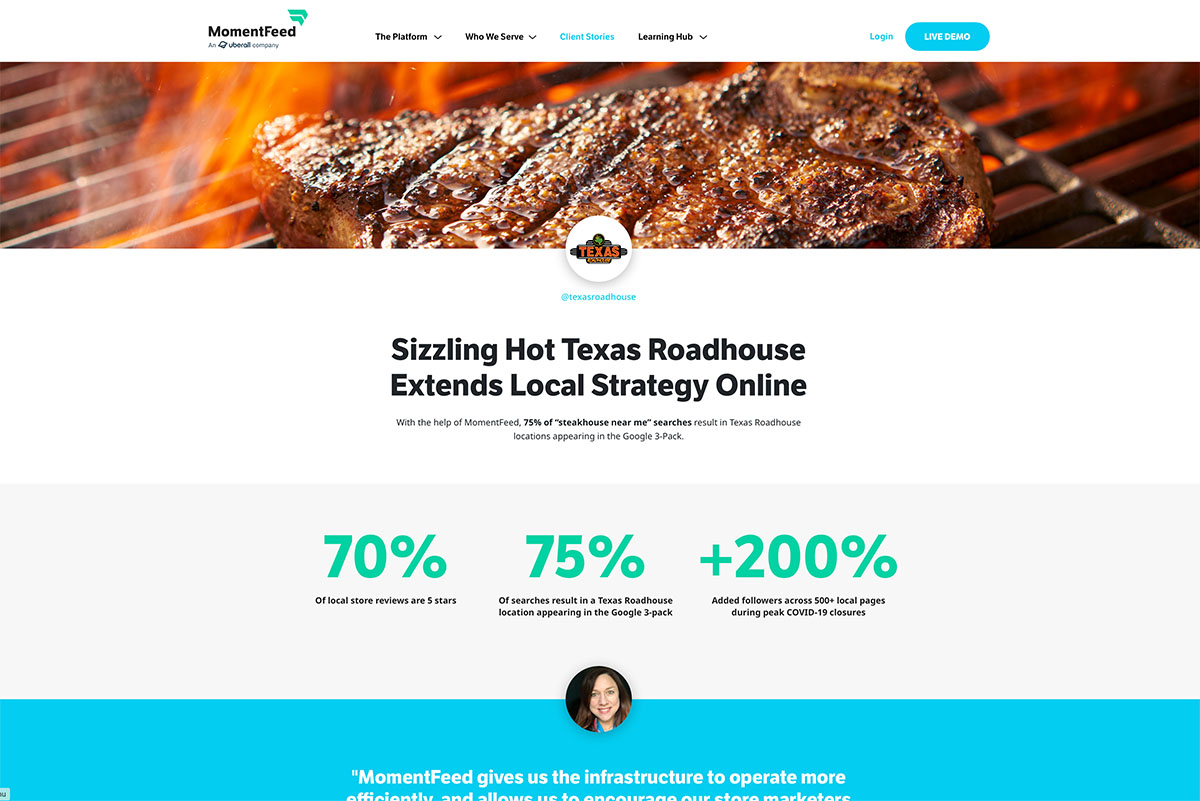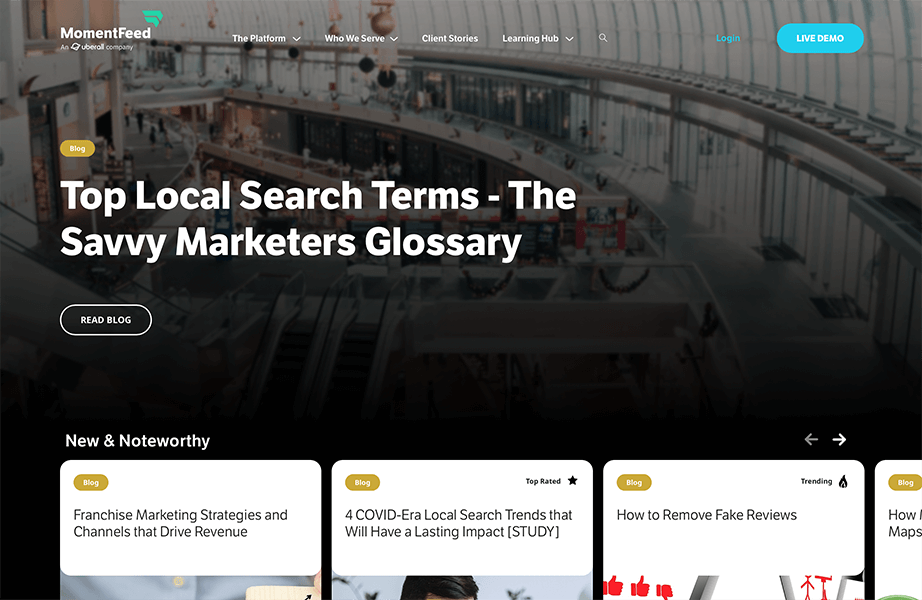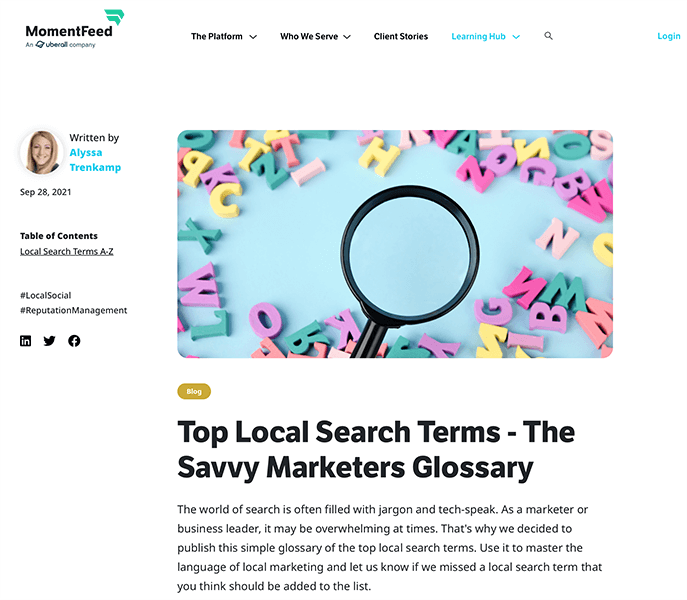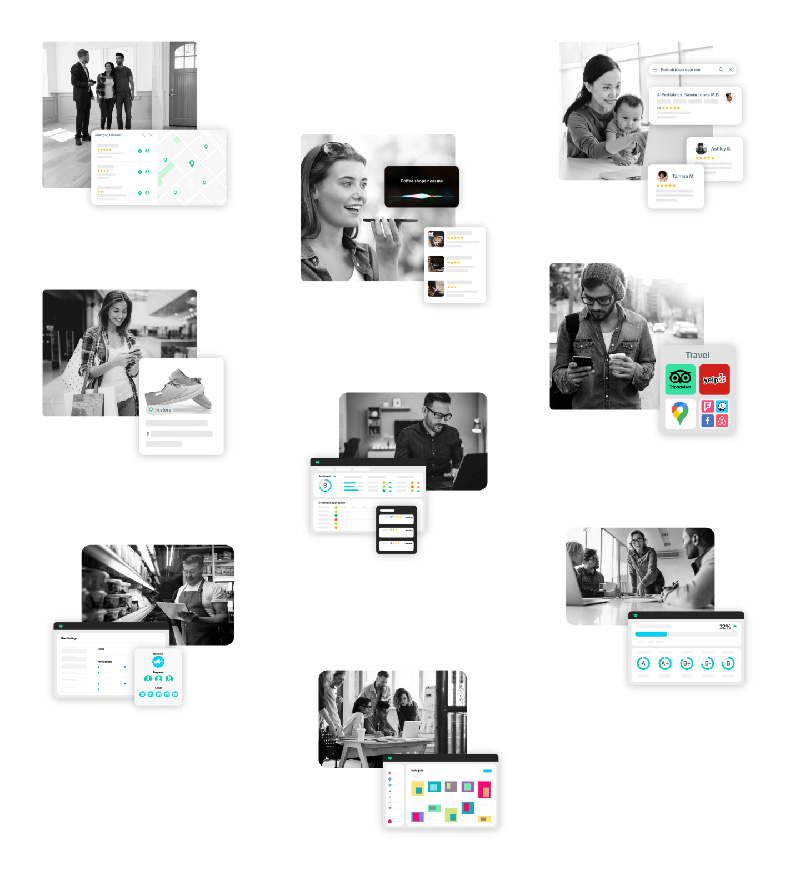 Project Highlights
What made this project so cool? Here are a few things we really enjoyed.
CraftCMS

We build a lot of Wordpress sites, but added Craft to our toolset in response to specific client requests. This was the first large and complex website we built in the CMS and we're glad we did.

Illustrations & Animations

SaaS companies love their illustrations. It's a great tool to show off your software while engaging users with subtle animation.

A Modern Media Hub

The Media Hub was envisioned to be a completely separate browsing experience for the users - a Netflix-like experience. This design accomplished it by separating thought leadership from the traditional SaaS user journey.

#hashtags

Think the hash is just for social media? We incorporated social media tags into the original content, allowing users to browse stories on a website the way one might navigate Instagram.
"
They said it...
One of the critical components of our repositioning of Momentfeed was to completely rebuild a website.
We were looking for an agency that understood the enterprise SaaS category and our unique value in particular to co-pilot our digital presence journey both creatively and in terms of execution. We could not have made a better choice than working with Peaktwo. They were thoughtful, patient, highly creative and brought the vision to reality within a tight time frame.
Nick Hedges, CEO