F&H
A national distributor of processing equipment with a history of relationships and a tradition of caring.
Client Brief
In 1959, Wilbur Feagan and Paul Higley pooled their resources to hand-deliver parts & supplies to small dairies and cheese plants. Today, F&H is the largest stocking distributor of high quality sanitary processing equipment and services in the nation. It was the former that we harnessed in creating the new F&H website.

Visit any other equipment distributor and you'll be treated to a smiling face in front of a massive warehouse of parts. When we heard about this company's history and its relentless drive to build relationships, we had what we needed to do something different. The result is a perfect example of leading with your story to stand out from the crowd.
Project Launch
Services Provided
Web Design & Development
SEO
Website
Colors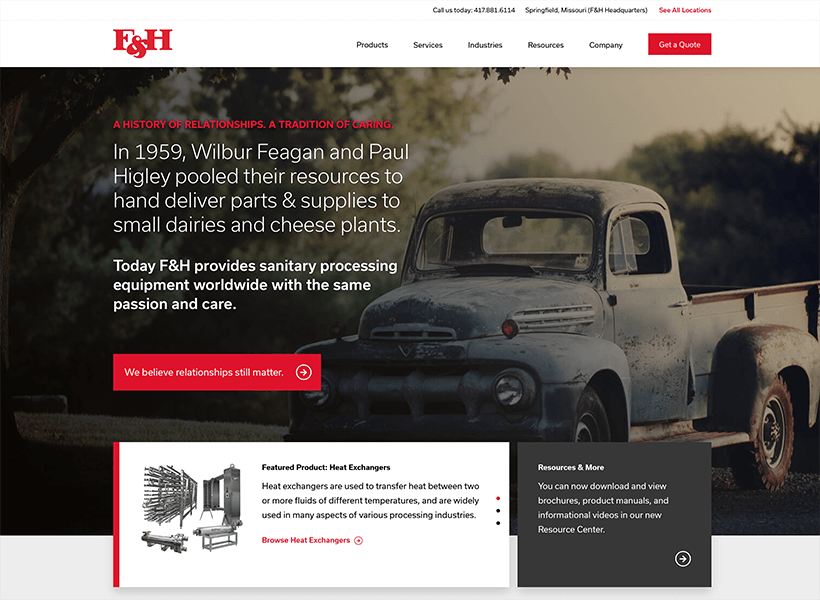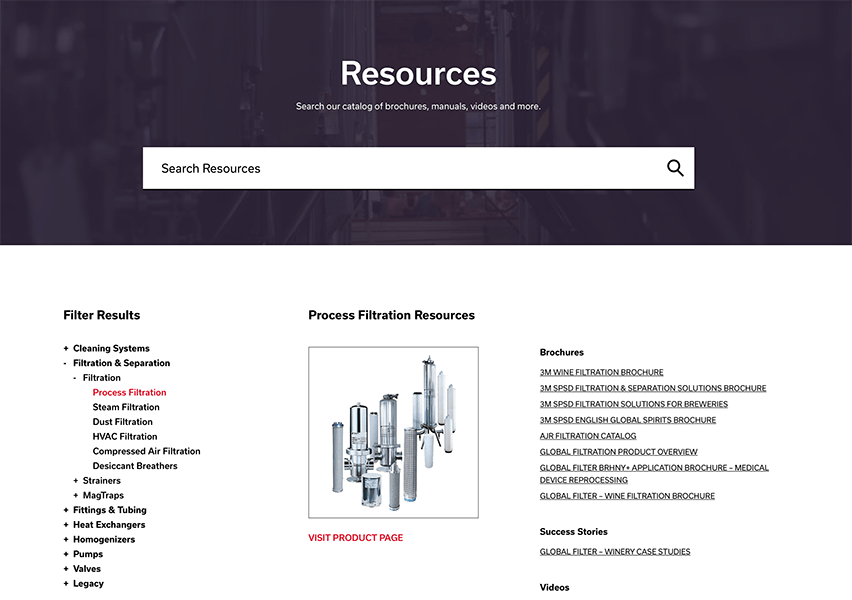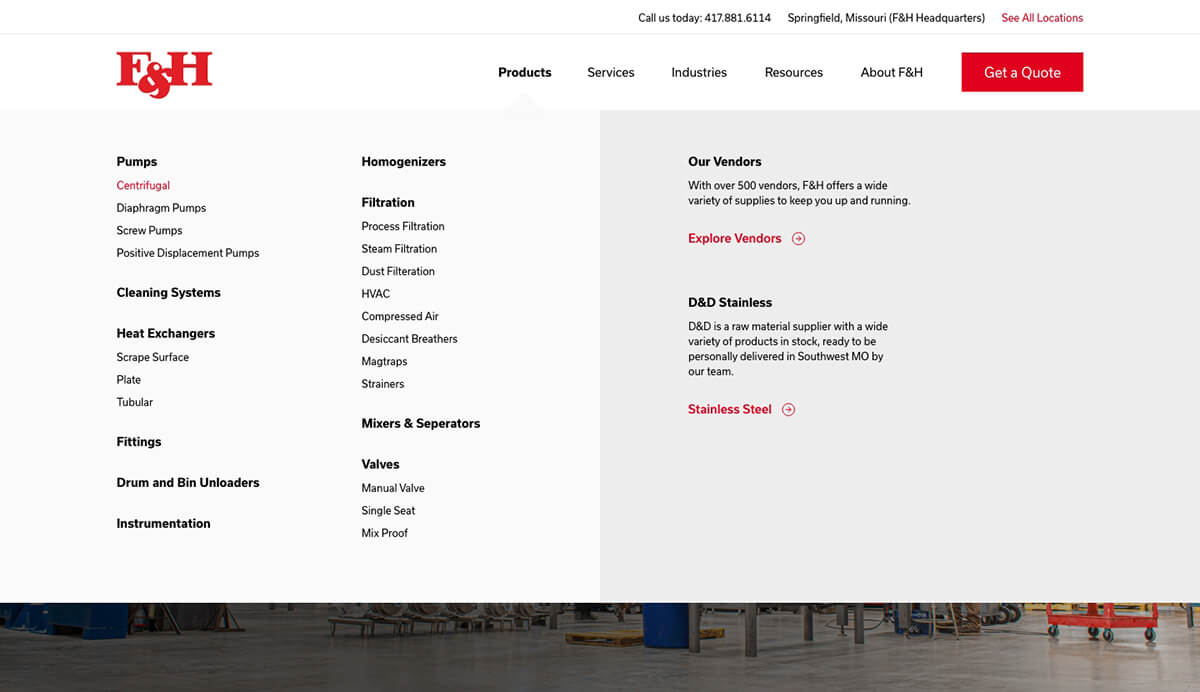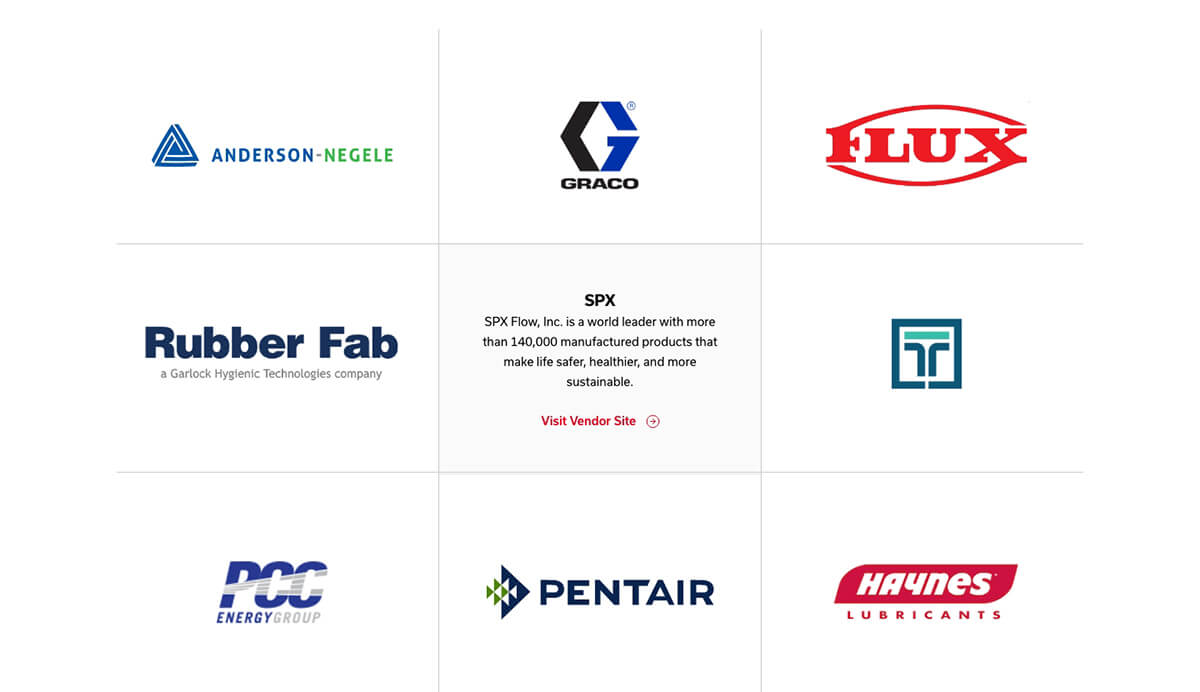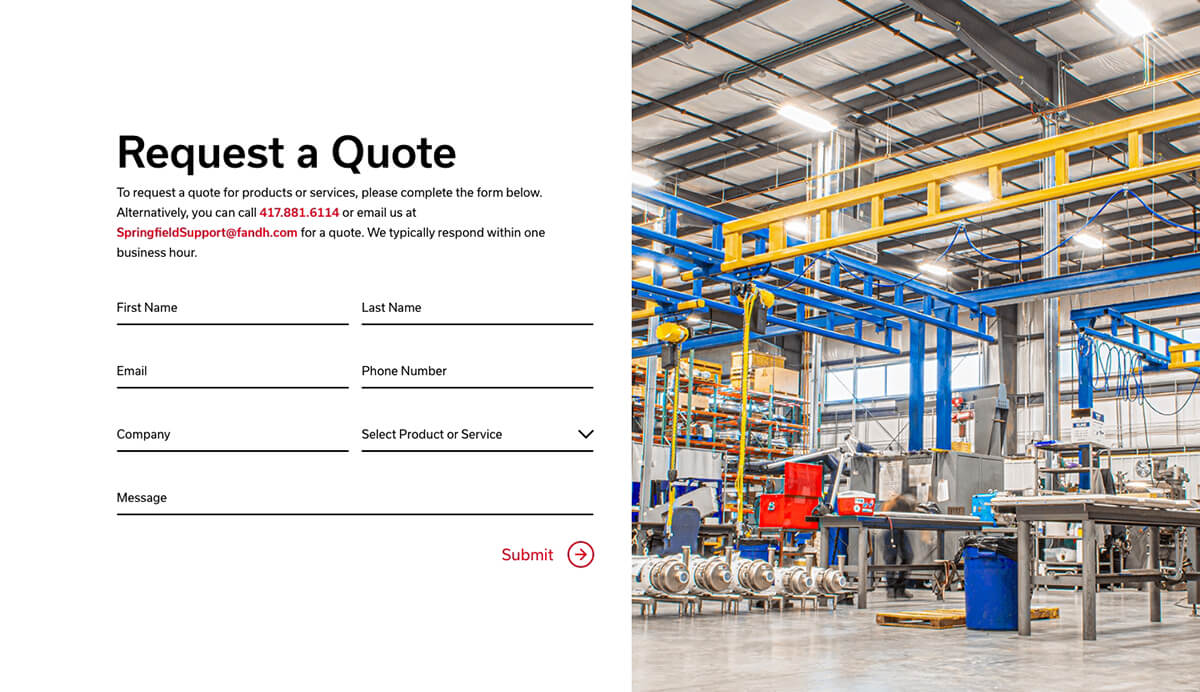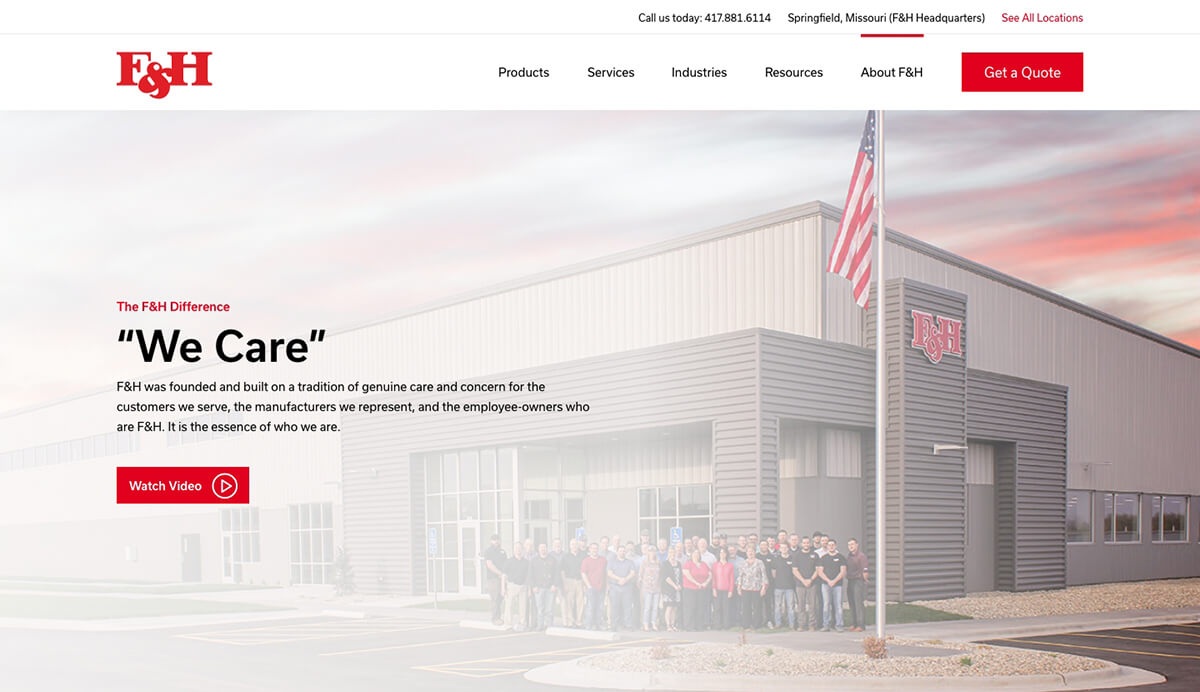 Project Highlights
What made this project so cool? Here are a few we really enjoyed.
Online Product Catalog

The F&H site wasn't just used by potential customers. The sales team relied heavily on the site for finding and presenting product catalogs and manuals. The new online catalog features robust elastic search and intuitive filtering features.

Making Parts Sexy

Not every project lends itself to a beautifully designed website, but when you have a leadership open to doing things differently, the results can be pretty fantastic - even for a parts distribution company.

What SEO Strategy?

Being the largest doesn't mean you get found in search. The existing F&H website has very little search equity - a huge problem for the company. The new site made search a focal point, and addressed SEO with an architecture and page hierarchy engineered specifically to excel in search results.
"
They said it...
We partnered with Peaktwo to design our new website, and the experience was wonderful!
From day one their entire team has been amazing to work with; responsive, helpful, knowledgeable, and professional. They took time to get to know our company and culture, then designed a stunning site that clearly communicates our story and showcases our capabilities in a layout that is user-friendly and easy to navigate. We couldn't be happier with Peaktwo, or the site they designed for us.
Steve Shertzer, Employee-Owner